Joint-Stock Company Meridian n.S.P. Korolov provides services on processing, making up  methods and programs for measurments in accordance with pre-given initial data. All tasks with CMM ( model MICRO 9128, NANO Technology Co., LTD, PRC) are performed in 3D-measurements laboratory, as well as in the laboratory of linear measurements.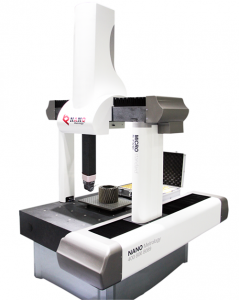 Technical features of CMM:
Scale range (length x width x height) – 1200 x 900 x 800mm;
Maximum weight – up to 1000 kg;
Accuracy – (2.3 + 3.3L) / 1000, μm
where L is initial data, mm
Initial data format is a 3D model in SolidWorks (formats * .step or * .stp) or an actual sample (piece).
Advantages of measuring with the CMM
Temperature stability while measuring process due to built-in compensation system;
High speed of measurements in an automatic mode during repeatable measurements;
Measurement results are in a form of a protocol with indication of the nominal value, tolerances (marginal errors), actual dimensions and value of their deviations;
Reverse engineering (designing of a model on a basis of an actual sample) and further comparative analysis with the CAD-model.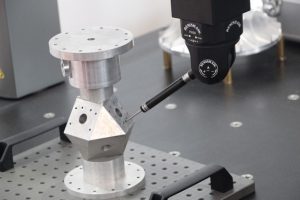 Розрахунок вартості робіт виконується для кожного замовлення індивідуально і залежить від складності виробів і кількості вимірюваних параметрів.Базова вартість робіт визначається з розрахунку 270 грн. /год. без урахування ПДВ. Підсумкову вартість уточнюйте у фахівців підприємства.